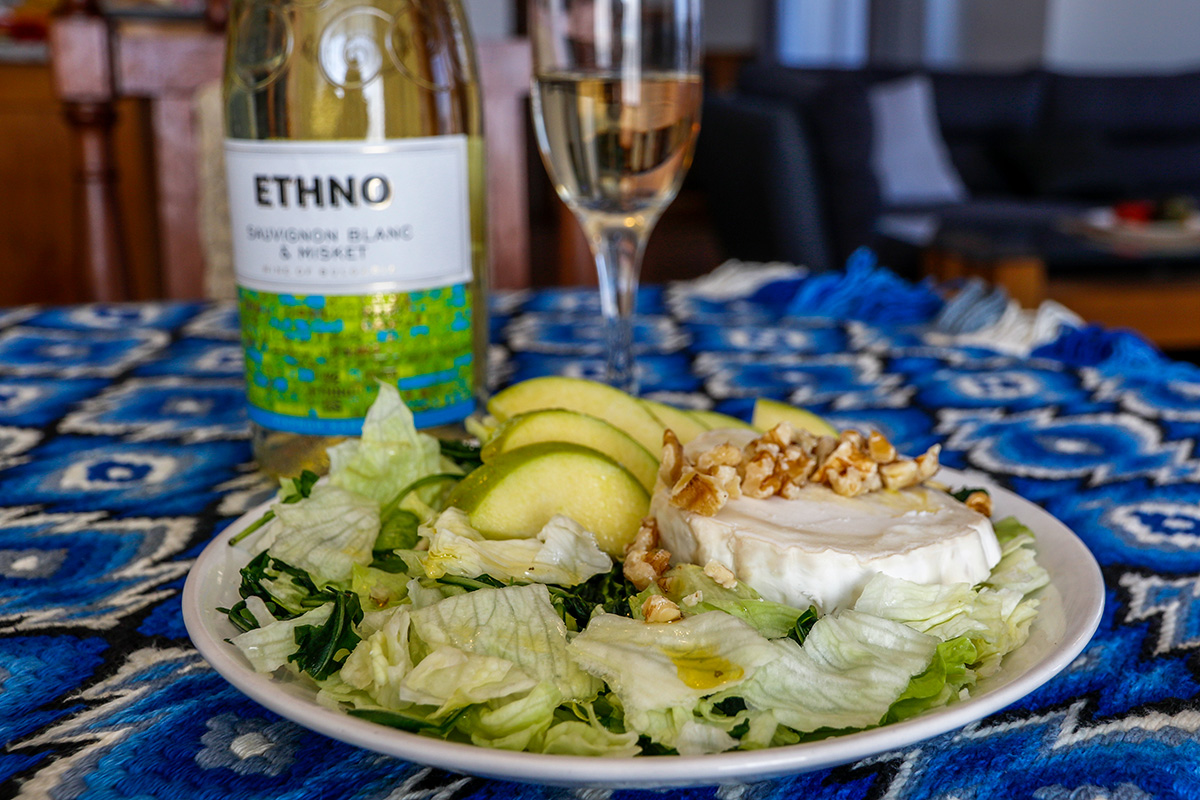 Shaperds Salad
Feel the freedom and the freshness of the mountains with this elegant salad and ETHNO Sauvignon Blanc & Misket. Relax in the embrace of the natural riches and enjoy delicate plant aromas.
Products for 4 servings:
2 green apples
200 g. goat cheese
1 Eisberg
1 package rucola
50 g walnuts
Dresing: lemon, honey, salt and olive oil (the amount is according to you taste)
Preparation:
- Wash and dry the vegetables and the apples.

- Cut the vegetables and distribute them into plates. Cut the apples are in half-moons and added them above the salad.

- Add slices of the cheese.

- Flavor with dressing and sprinkle walnuts on top.

- Served with a glass of ETHNO Sauvignon Blanc & Misket, which brings playful elegance and freshness.

Bon Appetit!