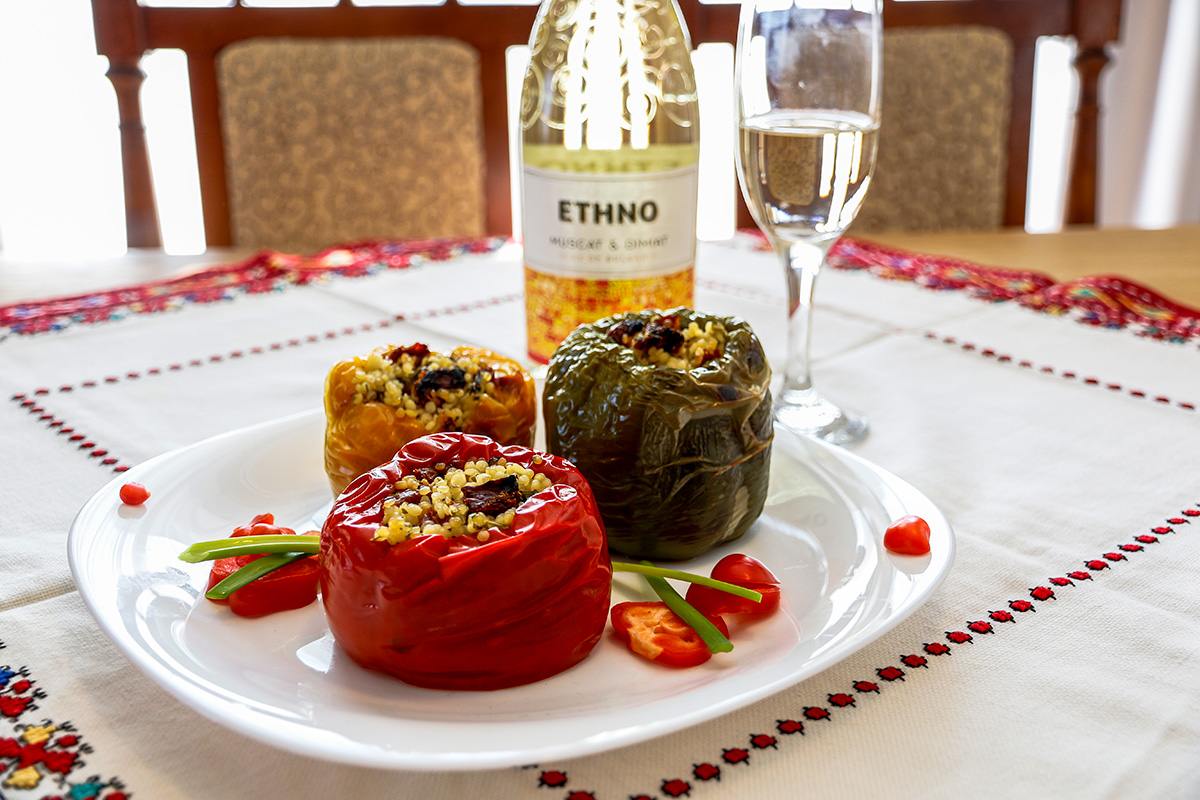 Kukers Bells
Just like the music of the chans pops up the balkan, so this recipe will cause your attention! Try it in combination with ETHNO Muskat & Dimiat and enjoy this exciting melody of flavors!
Products:
3 colored bell papers

100 g of couscous

olive oil

1 teaspoon of basil

2 tbsp. Finely chopped dried tomatoes

1 clove of garlic

1 tbsp. of finely chopped parsley
Preparation:
- Heat the oven to 200 ° C.

-  Wash the bell papers and cut off the lid.

- Clean and smear them with a mixture of olive oil, salt, pepper and basil.

- Cook the couscous and blend it olive oil, salt and pepper.

- Add the finely chopped tomatoes, garlic and parsley.

- Fill the bell papers with the mixture.

- Put them in a fireproof tray with a little water at the bottom.

- Bake for 20-25 minutes.

Fit with fresh decoration and ETHNO Muscat & Dimiat, which perfectly emphasizes unmanageable dishes.
 
Enjoy your meal!