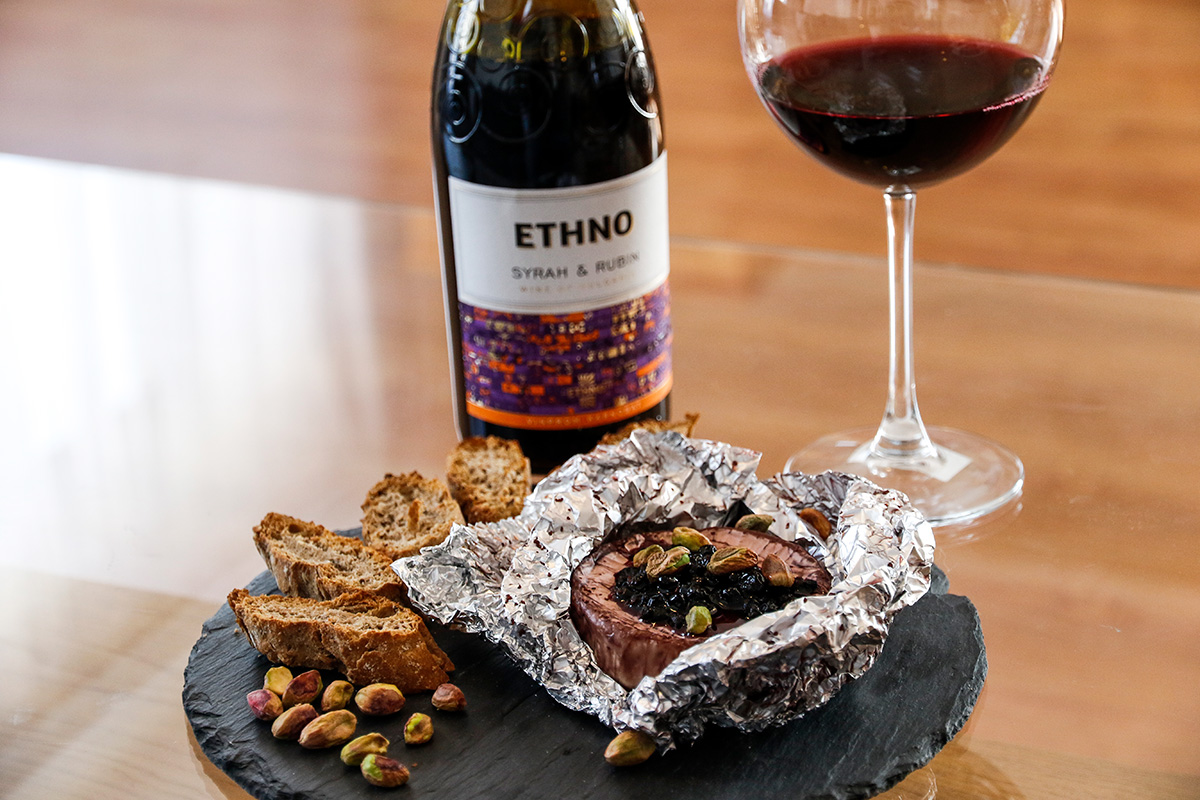 Scarlet Moon
Enjoy to "Bilberry nights" with a remarkable combination of tastes! Try this recipe with ETHNO Syrah & Rubin, feel the colors of flavors and aromas, which will make a unique picture for the senses.
Products:
Brie Disc
50 g. blueberrie jam
20 g raw pistachio
Crackers
Preparation:
- Place the Brie in laminated foil, smear it with jam and close it.
- Bake 12 - 15 minutes in a preheated oven of 180 C.
- Lightly bake the pastichio in a pan to increase its flavor. Than sprinkle it on the open package with fragrant cheese.
- Serve warmly with crackers and ETHNO Syrah & Rubin, which brings a rich and dense flavor.
Enjoy!