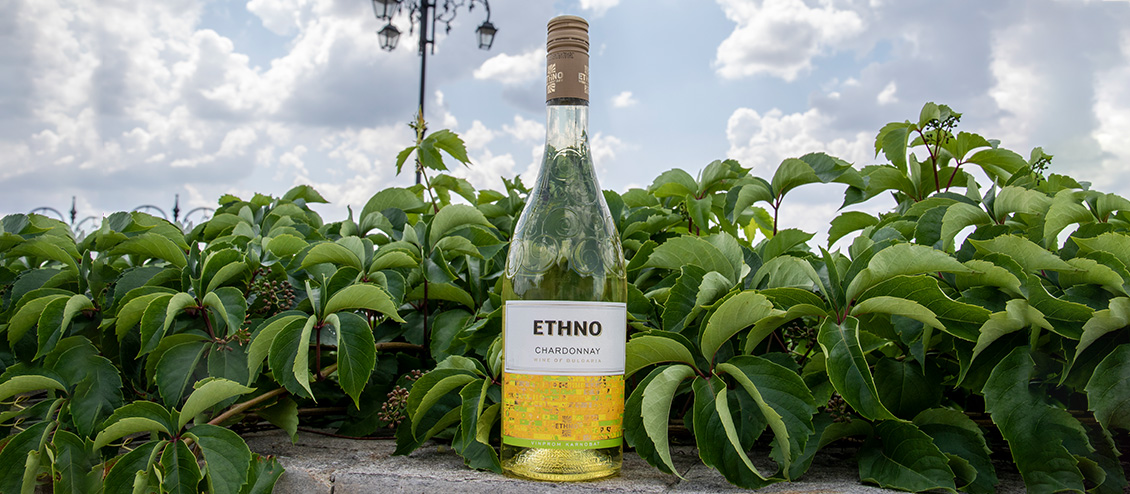 World experience with CHARDONNAY
THE VARIETIE 

CHARDONNAY
The home of this variety is Burgundy, but thanks to its adaptability it is now one of the most widespread varieties in the world and it has been loved by the connoisseurs since time immemorial.
Despite its secular presence, the variety develops qualities based on its location and displays the terroir.
The trend in these wines is to present the variety characteristics where you can feel its softness and the notes of melon, white peach, apple or blossoms.
WINE
In this sense, ETHNO CHARDONNAY brings the fascination of world champion among the white wines and the charm of the Bulgarian lands that have given freshness and charm to the wines. This wine is made fresh, colorful and with moderate density, making it beautiful, elegant and fascinating.
ETHNO CHARDONNAY has a gentle, clear color, and its aroma is intense, with shades of white flowers, peach and mature apple. Its taste brings a rush of ripe fruit and delicate shades of vanilla. With it you can enjoy softness, pleasant freshness, good structure and moderate density, and the finish is light and elegant. Enjoy it with green salads with apples or avocado, chicken dishes with almond sauce, coconut or peanuts, grilled fish, cheese like Cheddar, Gauda and Edam. So you will embark on a memorable adventure for the senses.