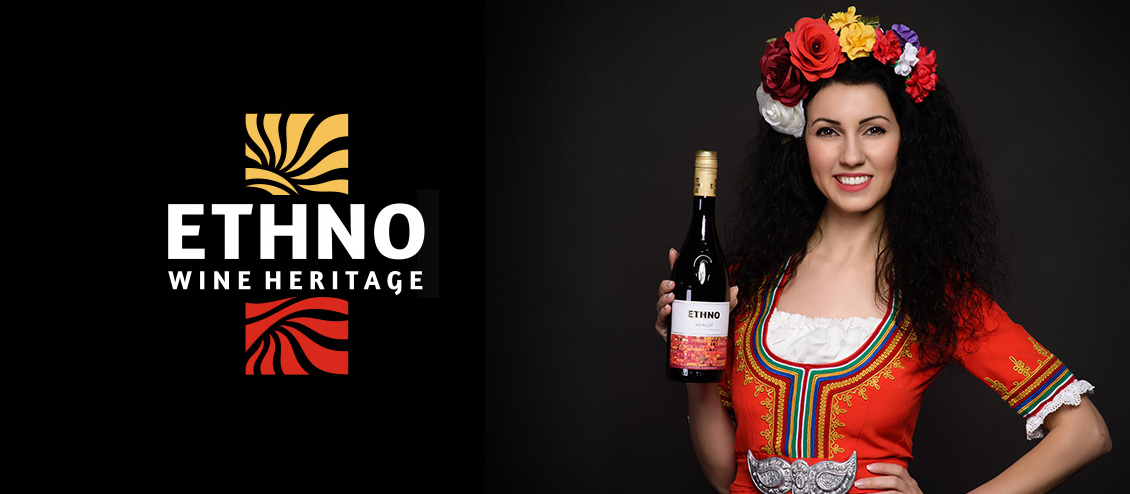 Legendary Journey with MERLOT
THE VARIETY 

MERLOT
The history of the variety is based on legends. Some of them say that it bears the name of the bird Kos (Merle - Kos, Merlot - small Kos), because, except that it carries a close color to its color, it was a preferred food for it. Others believe it was brought from the Roman legions in the Bordeaux region shortly before the Christ.
This aromatic grape has a superb taste, it»s easy to adapt and it»s already widely spread throughout the world. The wines produced by this variety are intense, saturated and refined.
WINE
The combination of history and charm makes logically the presence of this variety in the ETHNO series. It is full of inspiration from nature and legendary courage. It carries a purple color, with garnet shades. The aroma is dominated by mature black cherries, a blue plum, combining beautifully with the discreet shades of vanilla. In this wine you can feel a harmonious and balanced taste with mature tannins and pleasant warmth in the final.
We recommend you to try it in a combination of roast cheeses and roasted meat, tuna with tomato sauce, game or cocoa desserts.