Juicy sweetness and daring force with MUSCAT & DIMIAT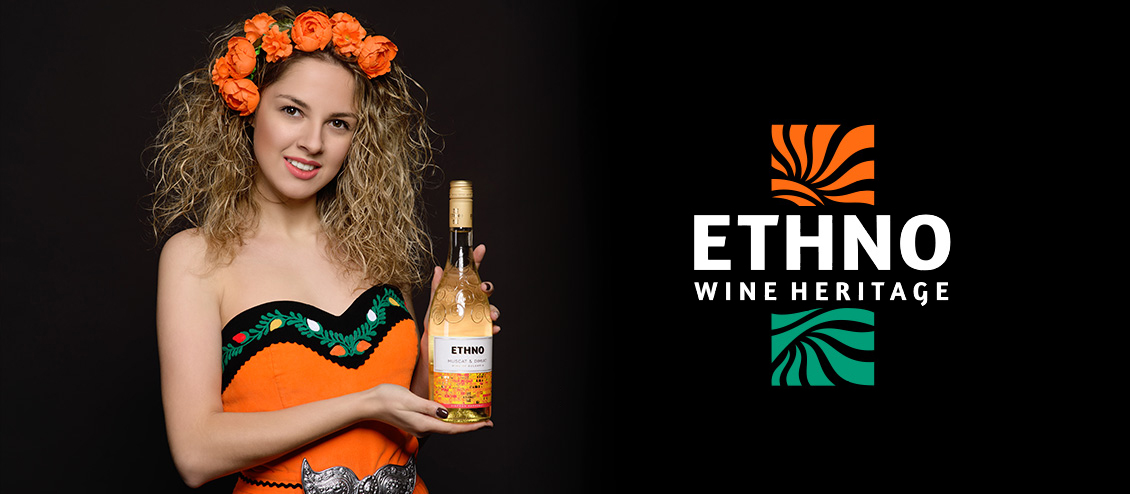 THE VARIETIES 
MUSCAT
This ancient species is considered to be the oldest cultivated variety. It comes from the Mediterranean, where it has attracted insects in ancient times, and so has its name (muska, lat - small winged insects).
DIMIAT
An ancient Bulgarian variety that can be adapted for classic and dessert wines.
A lgend tells that a young man with a gigantic size and unseen courage remained thirsty to quench the thirst to wine of an unknown variety. Having tasted his drink, he had to fight with a lion and he had won. Witnesses attribute the success to the wine as well. That's why they called it with the name of the henchman.
WINE
ETHNO MUSCAT & DIMIAT gathers juicy sweetness from the ancient and daring force of Bulgarian legends.The wine is interesting, with a beautiful color and intense aroma, dominated by shades of indirce, lime, acacia and light herbal spicyness. The taste is good, smooth and long-lasting. It leaves a duty and a characteristic aromatic memory.With it you can enrich every taste experience including meat lighted with honey or sweet-sour sauce, desserts made with cinnamon or caramel, exotic fruits, and for the brave and banana bread. Cheers!