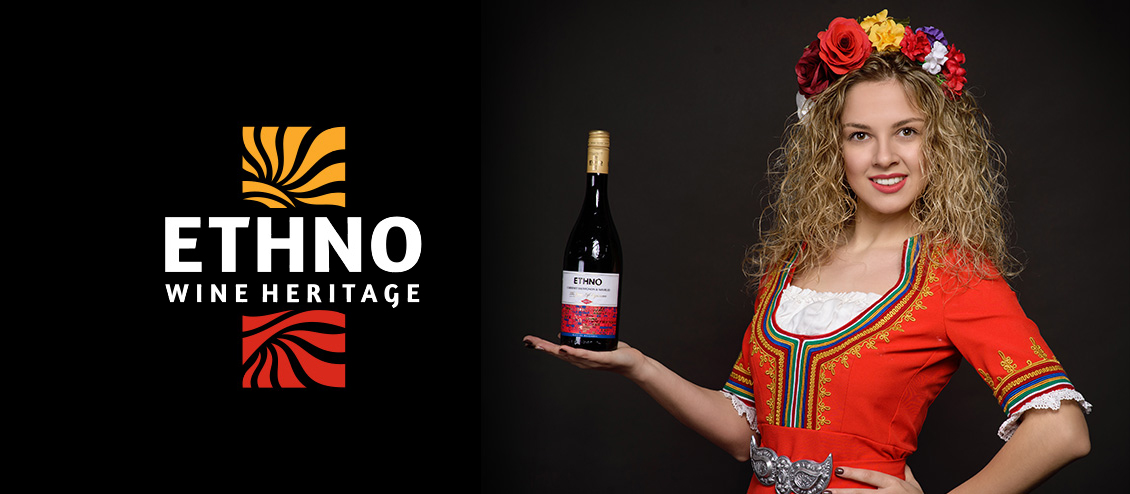 Impressive fascination by CABERNET SAUVIGNON & MAVRUD
THE VARIETIES

CABERNET SAUVIGNON
What makes Cabernet Sauvignon the star of red wines, is undoubtedly its high quality and distinctive character. The variety is the product of a random cross between Sauvignon Blanc and Cabernet Franc. This variety ages well in a bottle, turning over time into extremely complex, sophisticated and multi-layered wine.

MAVRUD
Old, generously praised, traditional and often juicy for a unique Bulgarian variety. It growns only in Bulgaria, and its origin is painted with legends of valiant wars.

WINE

Highly prized ETHNO CABERNET SAUVIGNON & MAVRUD combines one of the most popular international crosses with an unusual and very popular Bulgarian variety. This combination is remarkable because the Cabernet offers a soft and silky texture while the Mavrud, has a characteristic tase that gives life to the wine, as well as a pepperiness that makes it more exotic and loving. Thus, these two varieties emphasize their qualities precariously. The color of the wine is deeply ruby. The aroma is dominated by forest fruits, black currant and blackberries combined with accents of caramel. The taste is dense, rounded, with a sense of unique juice, soft freshness and smooth tannins. The wine combines splendidly with beef pasta, barbecue, stewed red meat, chocolate desserts with raspberries, hard and soft cheeses.