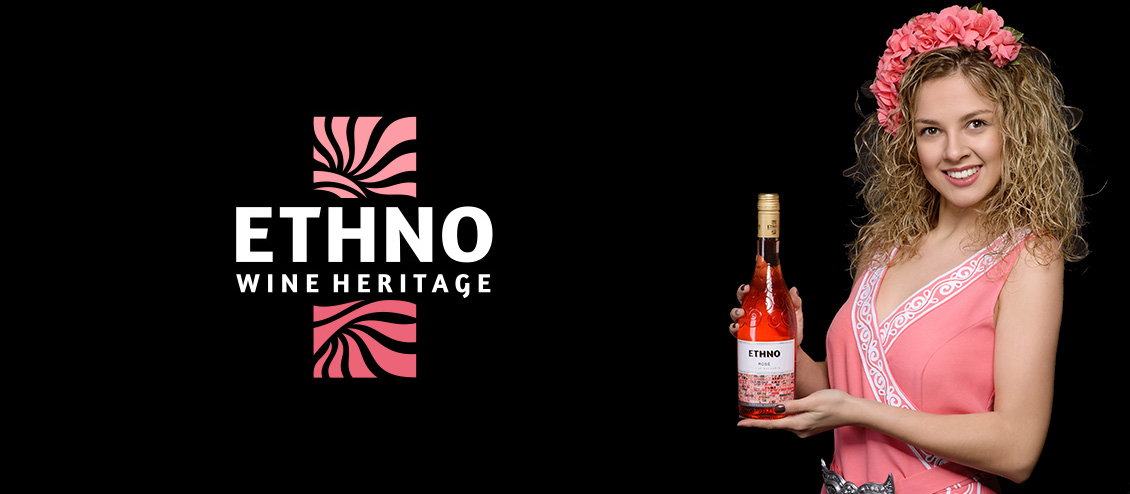 World inspiration and native charm ROSE
THE VARIETIES
CABERNET SAUVIGNON
The variety was born in the 17th century in France, thanks to the occasional cross between Sauvignon Blanc and Cabernet Franc. Now it is one of the most recognizable and liked varieties in the world.
MAVRUD
An old local variety cultivated only in Bulgaria. The legend tells that a soldier named Mavrud was in the arm of Khan Tervel. When he went to fight the Romans, his mother gave him a wine bar and ordered him to sip a sip if he felt afraid. The young man seems to have been drinking more because he turned out to be the greatest brave man, and thus attracted the ruler's attention. Thus the inn called the wine to him.
WINE
ETHNO ROSE has the power of Cabernet Sauvignon and Mavrud. So these remarkable red varieties, prepared by white technology, create a unique combination for the senses.
The wine has a beautiful light pink color and an intense fruity aroma, dominated by red berries, with raspberries of raspberry and strawberry. The taste is smooth, with a soft freshness and a pleasant, long finish.
Enjoy it in combination with green salads with light dressings, spinach and strawberry salad, vegetable starters, light fish with olive oil and dill, seafood paste, raspberry desserts and light cream flavor.