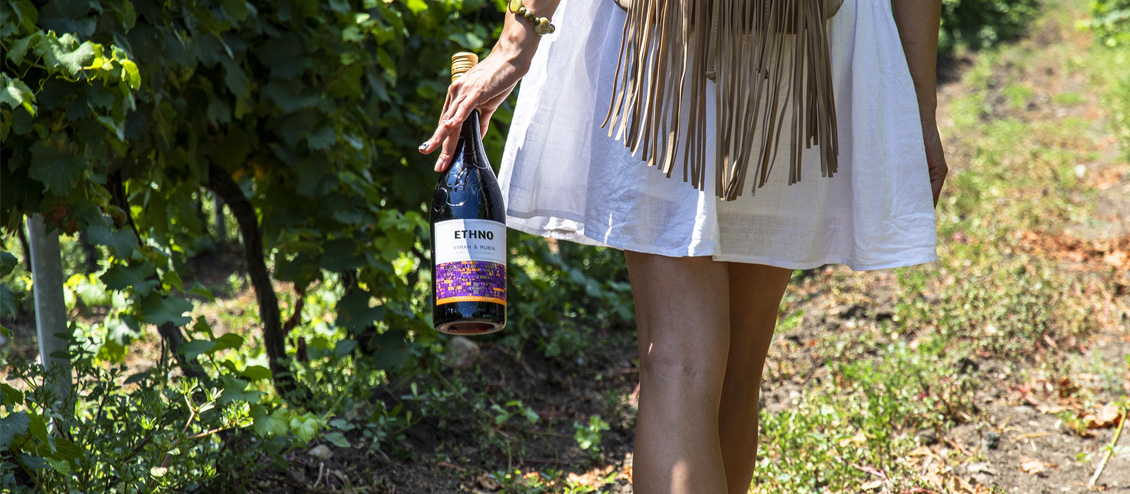 Emotion and Adventurous Spirit with SYRAH & RUBIN

THE VARIETIES
SYRAH
The variety comes from Iran and it»s named after the city of Shiraz. Nowadays the name is determined by the style of wine. Syrah is used for the more elegant representatives of the Old World, and Shiraz for their bravest cousins of the New World.
RUBIN
Created in the 40s of the 20th century in Bulgaria, through the crossing of two noble varieties - Siara and Nebiolo.
WINE
The variety tastes of ETHNO SYRAH & RUBIN are well preserved and contain elegance and audacity. Every sip of this wine contains emotion and adventurous spirit.It impresses with a dense, impenetrable and beautiful-ruby color. The aroma is fruity with shades of black cherry and berries, comfortably combined with accents of black chocolate, and taste with a pleasant structure, soft tannins and a feeling of mature fruit in the finish.Try appetizers with bacon and cheese, bread with aromatic spices, lasagna, red meats with wine sauce, cheesecake with blue cheese and walnuts.