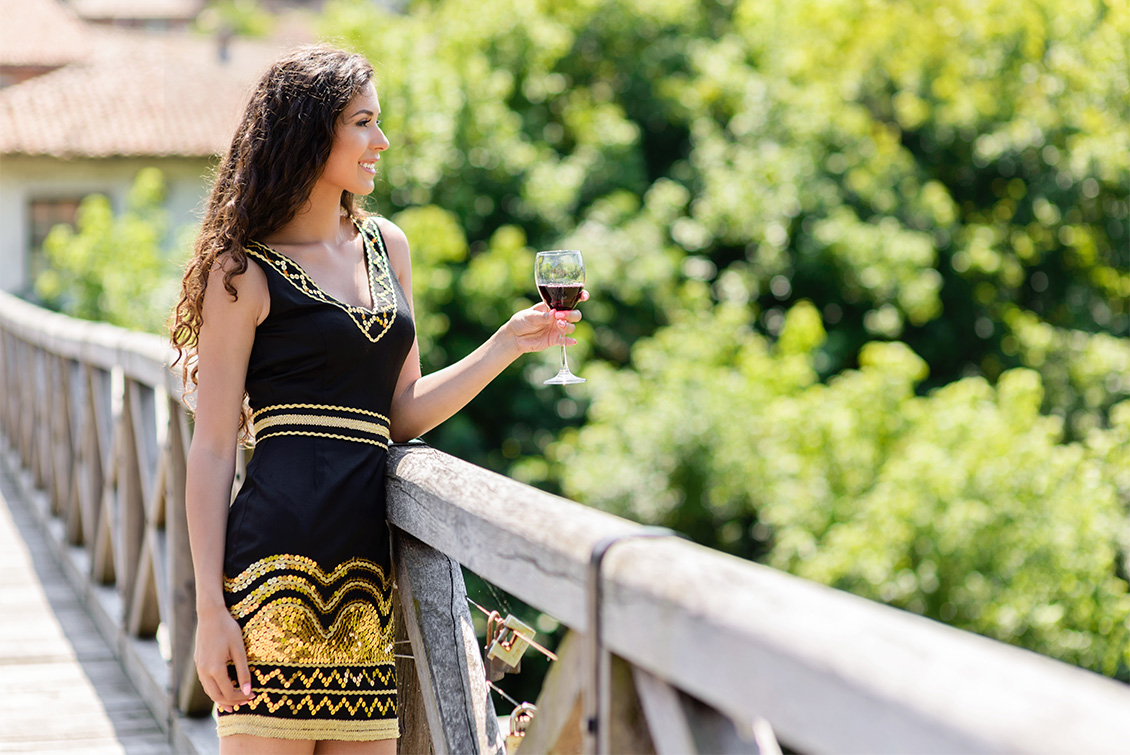 TO FALL IN THE SHOES OF THE HAPPY MAN
Introduction: To understand the writing below, you will need a glass of wine.
Review:
The secret of happiness is derived from a number of ethnological, religious and philosophical teachings. Do you realize this revelation, it will change your life and the way you look at everything that is happening to you.
Begin:
Man is distinguished from other beings on his free will strong>. Everyone can choose how to live, on what paths to go and how to perceive the world around him. This is the most remarkable feature strong> in our nature - the right choice strong>! To be truly happy, we must use it in the best possible way.
To enter the Happy Man's shoes, follow the shortest path to the goal, including the following three steps:
BREATHE
The spirit and the body are one thing, so they are dependent on one another. To feel good, you need more time for yourself. strong> That's right, at a breath away from you, you discover the clear consciousness and the right decisions.
When you are the master of your time, you can provoke life with varied activities strong> that lead you along the path of your dreams . strong> Wake up curiosity and creativity, your life becomes colorful and full of nuances of urban adventures, phenomenal natural landscapes, excitements filled with excitement and adrenaline.
FEEL
Еit is the moon that fills our lives with colors, stains all our actions, gives them vitality and depth. Surround yourself with positive people strong> to fill your life with love, dedication and care. Do not forget the old saying, "Whatever you knocked, that's what you called." Keep the others as you want them to do with you. Think positively strong> and give up emotion, do not put any barriers on people who have not deserved it.
LOVE
To love, this is the meaning of our life! strong> To be pure love, it must be the fruit of a free spirit who is not afraid of binding, whether it be to a person, place, thing, or experience. The other skill that is very important is be grateful strong> and appreciate any positive thing that happened on your way. Gratitude is one of the sides of love! Only with love and gratitude can we achieve harmony and happiness.
These three things are the foundation of success, and if you still keep the glass of wine in hand, you may already be the Happy Man with your shoes. It is no coincidence that one of the most popular and today's sayings is "The wine is the truth." And because we, like Plato, Omar Hayyam and Hippocrates, use the wine for inspiration, we follow the philosophy of I AM LIKE, FEEL, LOVE strong>!
At the end of this pleasant reading we wish you inspiration, colorful emotions and lots of love!
Conclusion:
Breathe, feel, love and enjoy life with a glass of fine wine in your hand!
PS.
We thank our friends from fashion house Elena Hristova, with whom we often discuss the life of a glass of wine!
Sincerely yours,
ETHNO-sists