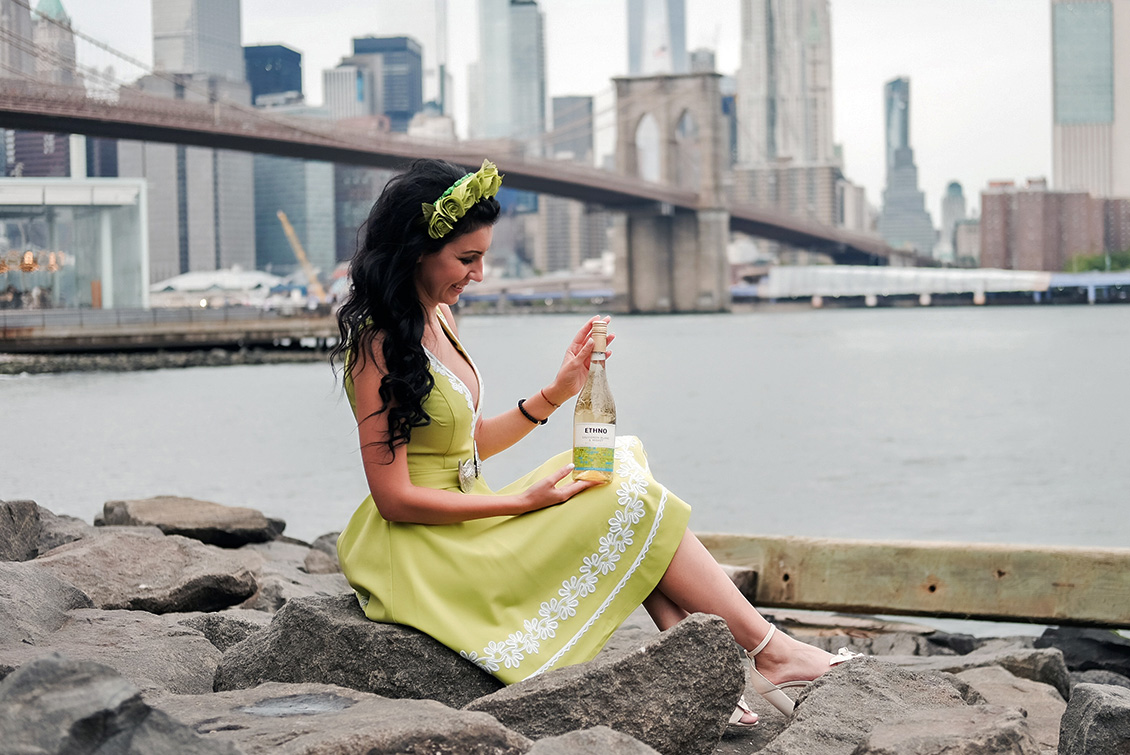 To New York and back
As Vononika Tugaleva says, "The Soulmate is not found. The soulmate is recognized." So we have also recognized eachother with Elena Hristova , a young designer who dyed with Bulgarian ethno motifs, her modern models.
As we draw inspiration from one source, it was clear from our first meeting that we want to support her in an ambitious undertaking, to promote Bulgarian ethno motifs.
Inspired by the native tradition, she has made a lot of effort both to create unique and aplenty models and to present them. During the past year she participated in many events such as Golden Needle 2018, Sofia Fashion Week, various beauty contests, fashion shows, charity initiatives and more.
We, the ETHNO strong> guilty team, were all along, and we admired the ambition with which it made confident steps up and up. So when it came to the New York Fashion Week strong>, we did not hesitate to support her in her adventure there and we took all the expenses.
Each year, Plitzs Fashion Marketing organizers invite and invite talented and impressive fashion designers to their event. So in one of the days of this year's event, our dedicated Elena presented her ETHNO strong> collection of 40 designers, only 7 of whom were invited from outside the United States of America.
Her journey was filled with very positive emotions, excitement and great recognition. This assessment shows how rich and impressive our Bulgarian heritage is.
Charged with inspiration and full of ambition, she returned to Bulgaria, where her heart was. We are proud of her and thank her for being a true Bulgarian who shows to the world that we are worthy and have something to show!
The motto that guides us is Breathe, Feel and Love with ETHNO strong> because we believe it is the key to happiness. We hope more and more people are like us, finding inspiration in native land, embedding emotion, passion and excitement in sharing the wealth of our country inside and outside. We believe that the modern performance of Bulgarian traditions impresses, intrigues and makes the world more unusual and interesting.