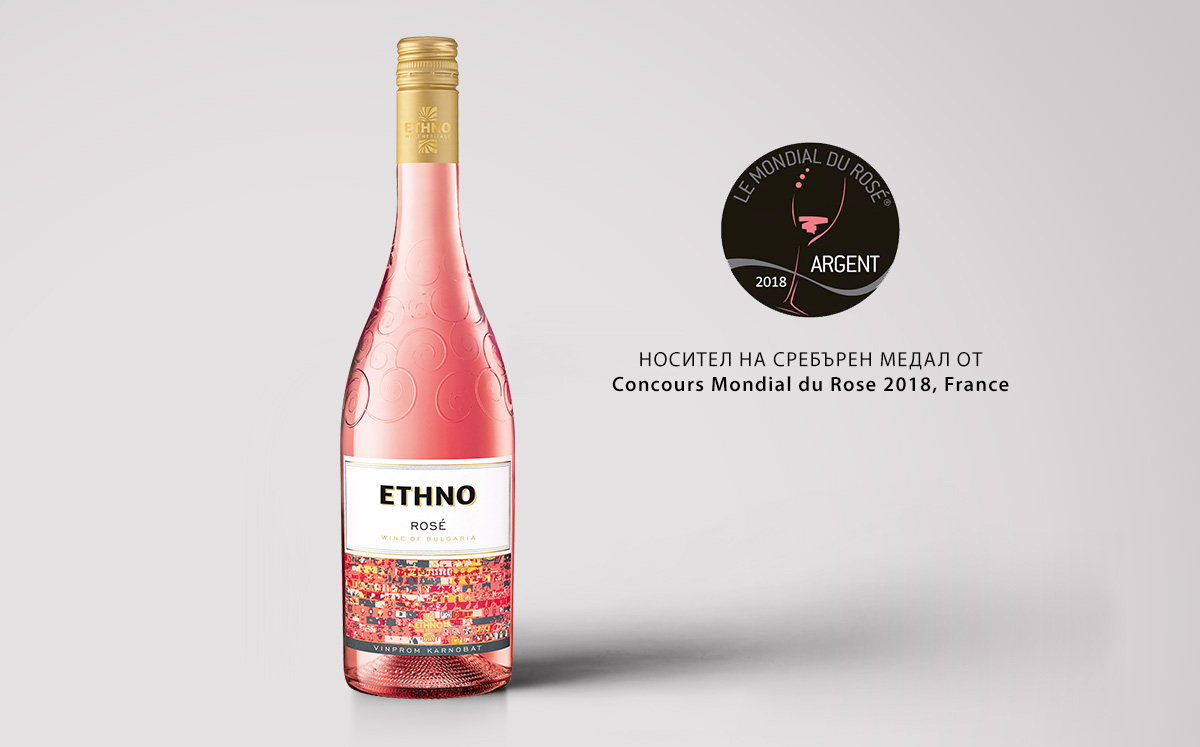 ETHNO Rose with medal from Mondial Du Rose
Gathering in the Bulgarian sun, land and tradition, ETHNO Rose impressed the jury of Mondial du Rose 2018!
Created from two remarkable varieties, Cabernet Sauvignon and Mavrud, the wine has an intense fruity aroma and shades of raspberry and strawberry. The taste is smooth, with a soft freshness and a pleasant, long finish.

We are grateful for the awarded medal!
We are happy because behind this prize, there is a wine created with a lot of energy and love.