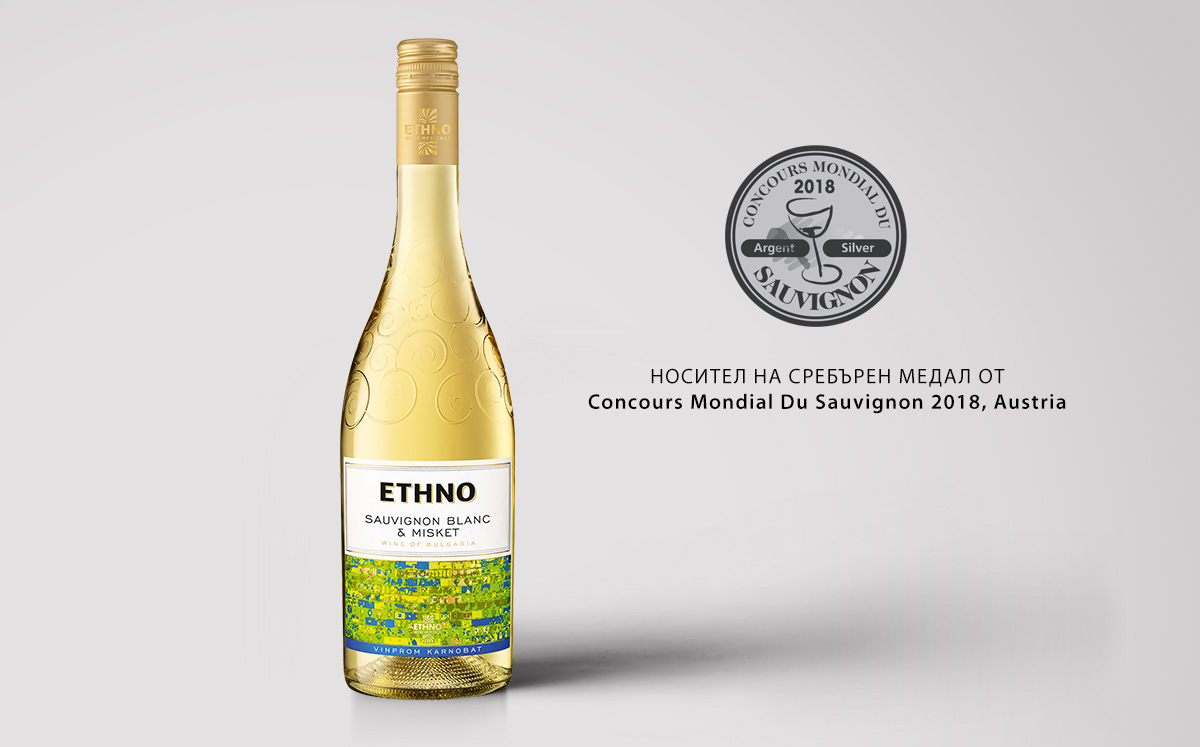 ETHNO Sauvignon Blanc & Misket with medal from Concours Mondial du Sauvignon
With its worldly charm and inspiration from native lands, ETHNO Sauvignon Blanc & Misket 2017 impressed the exquisite jury of the Concours Mondial du Sauvignon 2018.
We are extremely grateful for the awarded medal!
We are excited when we see that our passion and love for creation of good wine are appreciated.

With this wine you will enjoy a delicate and light aroma with a vegetal character, fresh herbal and floral accents, green apple and fresh citrus notes. The taste is playful elegant, fine structure and pleasant, soft finish.